With all the latest techs and trends in mobile phones in recent years I found it extremely complicated to get real unbiased opinion on phones and manufacturers. We carry these little tech beasts day in day out with no real need of featuring the bits and bytes of every single feature.  As of the past couple of years I was mainly an Iphone user and that worked all fine.  But the one irritant I was reaching was the obligatory requirement to be attached to Apple devices.  In comes the Huawei P10.  Being almost identical in size as me previous fruit phone, this would be a game changer.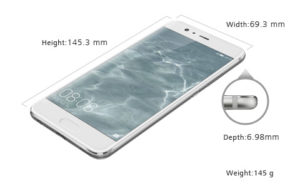 First off the battery life, with normal use I was able to get over 2 days of use before the battery would die down. Never ever got that with my other phone.  Secondly once it did run out, the Included Supercharger took care of giving me back a full 100% within 2 hours.
The Android 7.0 installed paired with the EMUI 5.1 makes for a soft simple feel to the user interface.  One extremely appreciated feature on on this phone has got to be the camera system Huawei partnered with Leica to include a top of the line camera in this unit without breaking the bank.  The back camera uses a dual lens system to deliver tack sharp images and high quality video.  As for the the front camera aka selfie cam, it's a nice 8mp camera with a F1.9 aperture so low light isn't an issue.
There are so many more great features on this phone i'm yet to discover and to be real honest I haven't missed the Iphone as of yet.  They do offer the Plus version of the same phone which among others bell and whistles resembles the size of Plus versions of other manufacturers.
At the end of the day, Huawei the 30+ years old chinese manufacturer has delivered quite a nice quality build and speedy phone.  As I write this i'm aware that they are soon to launch the Huawei Mate10  Hopefully will be able to test it out, if anything comparable to the quality of the P10 it's a Shoe in.